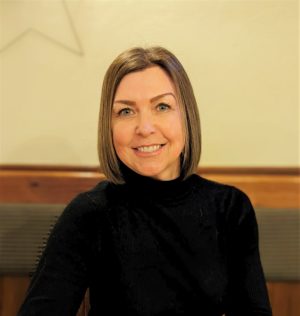 I'm the owner of A Tidy Mind Cambridge & am based near Huntingdon, St Neots, Ely, St Ives & Cambourne. I work with clients across the Cambridgeshire and Huntingdonshire areas. I can easily travel to the Essex border too such as Linton & Saffron Walden as well as areas like Bury St Edmonds in West Suffolk. I'm a fully trained professional declutterer and house organiser, and I work with warmth, empathy & integrity with my clients. I offer a home staging service as well as decluttering & organising in your home or work space. My biggest strength is being able to mix the practical side of the work with supporting you emotionally if needed.
A Service you can Trust: I am insured, DBS checked and verified through APDO.
How to get in touch:
Email: [email protected]
Call/text: 07824339054
Or click the button below to fill out my contact form (I usually respond within less than 24 hours, if you do not see a reply, please check your spam folder)
*COVID-19 update* I take appropriate measures to protect your and my health as well as any government guidelines to work with you safely in your home.
---
Our home or work spaces can be a source of joy in our lives. But I know that can also be a source of overwhelm and stress. Because your physical environment can affect your how you feel, your productivity, relationships and even your health, a disorganised or cluttered home can be frustrating.
Clients are not able (or choose not to) declutter and organise on their own for lots of reasons. Procrastination, a lack of motivation, lack of confidence or ideas, physical ailments, not knowing how to donate unwanted items, depression or anxiety – to name just some very valid reasons.
We all need help from time to time in life and that's where I come in to help you gain control of your home or any environment where you spend your time. I will get things in order, help you learn new habits to maintain things and be a more organised person.  I'm passionate about my job because it helps my clients live a calmer, more content life.
If you're home is very full, I can help and hold specific training to work with those on the hoarding spectrum (I don't use the word 'hoarder' as I think it's disrespectful). If you don't have a lot of 'stuff' but are in need of organisation, space optimisation and storage solutions, I can help you too. Or perhaps you would like to stage your home to make it more attractive to potential buyers. Or organise your home with your style in mind.
I can take over the physical side for my clients if needed and work hard to donate unwanted items to charities who need them. Most importantly, I teach you the tricks of the trade so that you become more confident to declutter your space and organise your house in future.
Perhaps this is the first time you've considered using a decluttering services, professional organiser or home staging or styling service. That's why I always offer free consultations to help you decide whether it's the right service for you.  If you're near Cambridge, Huntingdon, St Neots or any of the surrounding areas in East Anglia, do get in touch for an informal chat
HOW IT WORKS
1 > Get in touch
Contact me by phone, text or email for a free chat to see if it's the service you need and how I can help. We can also book a free consultation in person or by video call.
2 > The Consultation
A Tidy Mind Cambridge offers free consultations in person (depending on your availability and location) or via Zoom or WhatsApp video call. It's an opportunity for you to show me your home or workspace. I have the utmost respect for you, your confidentiality and understand that it can he hard to take that step but I am here solely to help, support and approach any situation positively.
3 > Book a session
Following the consultation, we can discuss a plan to suit your decluttering service and organising needs for most clients, which involves choosing one package (see Packages & Pricing below) and booking some dates in the diary.
Face to Face Services
Decluttering, Simplifying & Organising
I can help you declutter and organise any area of your home, from a cellar to a loft (and every room in between and even outside spaces). I believe we are all on a journey of learning and change. Just because you may be struggling to achieve a tidy space right now, doesn't mean things can't completely transform for you. I'm here to empower you so usually work with my clients in the room. Decisions on what to declutter are yours but I coach you to make the right decisions at the right time. I can take unwanted items for donation at the end of our sessions.
I'll help you figure out the best way to optimise your space, organise your belongings, use labelling effectively, adopt daily habits to keep on top of things and stop things spiralling in future.
Clients constantly tell us that hiring a professional organiser is one of the best investments they have ever made in their home and in themselves.
Some of the areas I can help with:
> Wardrobes (clothes, shoes accessories, make up & dressing table)
> Kitchen, Pantries & Utility Rooms
> Cupboards, Cabinets, Shelving, Bookcases
> Garages, Basements, Lofts & Storage Units
> Greenhouses, Sheds, conservatories, Outside Spaces & Shepherd's Huts
> Children's Rooms & Toys / Teen's Rooms / Nurseries / Schools / Playgroups
> Home Office, Paperwork, Filing Cabinets & Systems
> Rearranging Furniture, Home Styling, Home Staging
> Packing for a House Move / Unpacking & Organising a New Home
Experience
Over my working life I have gone into a variety of industries, and spent many years in the Weight Loss industry – I worked for Weight Watchers in the UK when my children were small and when we lived in Australia I worked for Jenny Craig.
These roles were invaluable experience in my life and row of the main qualities that you need to possess to be a successful weight loss consultant is to be empathetic and a good listener. People are vulnerable when they first enter that room (and I know this only too well as I myself have had a chequered weight loss journey in my life) and came with many stories/issues/journeys.
I am also very proud of the fact that I was a volunteer for the NSPCC school services. This was a role that took me into primary schools to help children to learn how to stay safe and how to have a voice if they were being mistreated. At times it was hard going and upsetting, but It taught me the value of listening and
dealing with sensitive issues in a compassionate and mindful way.
For nearly 18 years I juggled various roles whilst bringing up my 3 children and helping to run a landscaping business with my husband, where I was not only 'hands on' (I maintained gardens and even mixed the cement as a labourer) as well as doing all the book work for 15 years for our business.
From there I then branched into Interior Design and after re training, started my own business – belong people with Home Styling to help make their house a home, and Home Staging. I did anything from small renovations to designing colour schemes for decorating and soft furnishings.
Essentially, Pre Pandemic, I had mostly been self employed because of our business. But the Pandemic and a divorce completely changed things. I came out of our business and took this as an opportunity to look for a new challenge that fits me.