A hydraulic bollard system is designed for a location that needs to be closed for motorized traffic at particular times or high-security vehicle entrances. Hydraulic bollards are installed in groups or as only one unit. Bollards are driven hydraulically, and when they are installed chiefly as a visual guide, the guide mark, and traffic boundaries. In the form of architectural elements, bollards are found in different styles and shapes to visually stand out.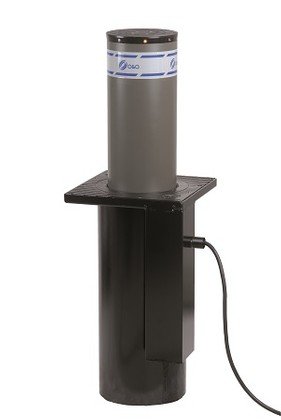 Uses of Bollards
Bollards are vertical posts installed to direct or control vehicles in different areas comprising playgrounds, traffic gates, parks, malls, pathways, toll booths, landscapes, etc. They propose a security solution to secure wide perimeter entrances. People come across bollards in different variations and aesthetic outlooks so that they fit well with the requirements of customers. You can deploy a bollard (s) as removable, retractable, or fixed forms. Again, bollards are also certified and rated for their unique functionality and features. Modern versions of a hydraulic bollard system are automated or semiautomated. So, these automated systems can be controlled distantly and in most cases with the least human intervention.
Styles of Bollards
Bollards are found in different styles like:
Traditional design: Traditional design of bollards compliments several architectural styles, and most often, traditional styles are made of iron and finished in black. In most cases, traditional ones are fixed ones.
Modern design: You will find bollards in various colors, widths, materials, and lengths to match images. A huge array of bollard options provides planners with countless choices to cater to their site. The hydraulic bollard systemis considered the modern version of bollards. These bollards can be automatically lifted up from the ground to create hindrances while let down to give way to vehicles and pedestrians.
Lighting bollards: Most often, bollards are powered by electrical grids and solar panels to propose light along pedestrian pathways.
Martello bollards: Martello bollards have traffic-facing slopes that are intended to shield sidewalks as they catch vehicle wheels and bring them back to the roadway.
Artistic bollards: Artistic bollards turn into common elements in modern landscapes and some of them are designed for giving extra impact like the ones that are designed to look similar to children. Some other designs are uniquely decorative or whimsical.
Flexible bollards: These bollards are designed to not do harm to vehicles when they hit them. Most often, flexible bollards are used as guiding traffic or parking stall poles, and they are habitually seen in parking lots.
Low impact bollards: The low impact bollards propose very little stopping power to impacting vehicles but cause trivial damage at particular traffic speeds.
High impact bollards: High impact bollards are intended to stop vehicles that crash into them. Engineers supervise the installation of high-impact bollards to protect against accidents.
A hydraulic bollard system is constructed to block the incursion of vehicles physically, thus, protecting property and people. At times, these security posts have decorative components but their chief consideration remains to confront impact forces.
For more details, https://www.articleshero.com